Great Dance Music, Great Wedding Band, Great Festival Band!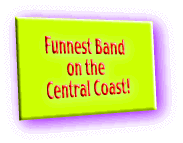 One of the Central Coast's hottest dance bands!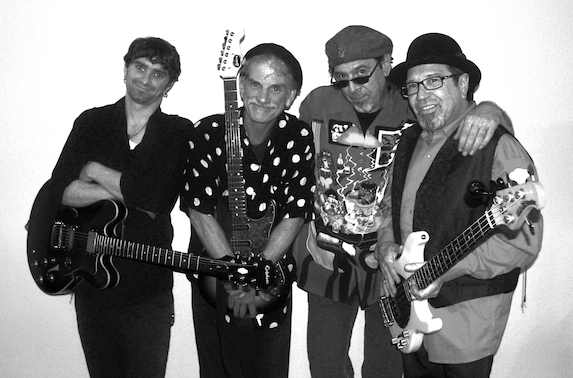 VERSATILE -- This energetic 4-piece band plays and sings all types of music, hitting their listeners all the way from the heart to the dancing feet. Their smooth vocal harmonies weave together with talented musicianship to create a dynamic blend, pleasing to audiences of all ages. Whether they're crooning a tender love song or working the dance floor into a frenzy, the focus
These professional musicians have an upbeat style centering on classic and contemporary rock, rhythm & blues, with an infusion of swing, salsa, reggae, soul, country and smooth jazz to add to the fun.
The Mighty Croon Dogs are a top choice for weddings, special events, festivals and all types of parties. Great for listening -- perfect for dancing!
Ask about our wedding package!
The Mighty Croon Dogs have performed for:
The Santa Barbara Wine Festival, the Paso Robles Wine Festival (many times!), the Atascadero Wine Festival (6 years in a row!!!), the SLO Wine Festival, and the Basil Festival(many times-6 or 7!!) for many years! They keep coming back because of their enthusiastic and lively energy, as well as their expanding songlist-no two performances are ever even closely alike..
....The SLO Concert series, the San Luis Obispo Blues Society, the Mid-State Fair, the AIDS Walk for Life, and many other organizations, as well as weddings, "fun-raisers" and special events...they continue to be THE choice for all the special events on the Central Coast!
An original song written by Billy Foppiano and performed by the band is included on a CD to benefit the homeless, sponsored by the San Luis Obispo Downtown Business Improvement Association. The group has also been featured on the music television program"Sessions," opened for Canned Heat and the Chambers Brothers at a concert at Pozo, and closed for the "Drifters" at the Harbor Festival...and the list goes on!
---
The Mighty Croon Dogs features some of the area's finest singers and most talented instrumentalists:
"Guitar Wizard"Billy Foppiano - ripping guitar, vocals, wise guy
Jerome Taylor - drums, percussion, vocals
Frankie Paredes - electric bass, vocals
Charlie Foppiano, vocals, and and blazing guitar
And really, Jerome and Frank are the 2 headed beast dubbed as the "OH MY GAWD" riddem section....When they joined the band, they were considered to be one awesome entity.......They truly lay down the "PHAT Bottom" that other bands can dream about......
---